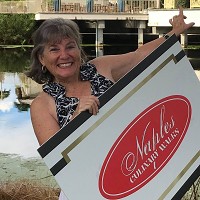 Naples Culinary Walks
1744 Sanctuary Pointe Ct
Naples, FL 34110

Here is all about the Business:
Guided food & history walking tours for small groups in Naples' elegant neighborhoods, famous for world class restaurants. Specialty cooking classes. Fine, private sunset or brunch picnics.
Here is the deal for Cardholders:
Take 20% off fully furnished & catered picnics for 4 people.
Here is what other Cardholders say:
Login now to write a review!