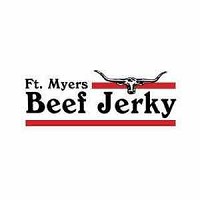 Ft Myers Beef Jerky
12951 METRO PARKWAY
#12
Ft Myers, FL 33966

Here is all about the Business:
At Ft. Myers Beef Jerky, we're bringing the taste of the Old West right here to Florida. We source from around the country to find the very best flavors, textures, and overall quality.
Here is the deal for Cardholders:
10% off purchase over $10 with RCC Card
Here is what other Cardholders say:
Login now to write a review!