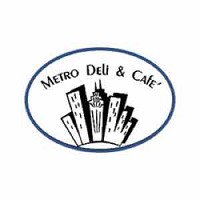 Metro Deli & Cafe
12951 Metro Pkwy
# 11
Ft Myers, FL 33966

Here is all about the Business:
At Metro Deli & Cafe, we like to keep it local around here. That?s why we only serve fresh meat, cheese, locally grown produce, and will even deliver meals to our community for free. Since 1993, we?ve been whipping up homemade sandwiches, desserts, soups, salads, and more with original specials daily.
Here is the deal for Cardholders:
Free Brownie with purchase of lunch sandwich with RCC Card
Here is what other Cardholders say:
Login now to write a review!