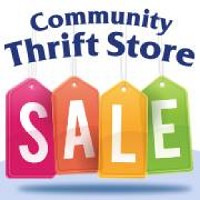 Community Thrift Store
15501 Old McGregor Blvd
Suite 2
Fort Myers, FL 33908

Here is all about the Business:
The Community Thrift Store is committed to providing quality, slightly-used items at fair prices to the broader Lee County Community. The shop carries furniture, clothing, collectibles, fine china, crystal, jewelry, holiday decorations, housewares, books, CDs, DVDs, artwork, bedding, pillows, linens, electronics, sporting equipment, appliances, and an array of building supplies.
Here is the deal for Cardholders:
Take 10% off any one item in our store with RCC Card
Here is what other Cardholders say:
Login now to write a review!