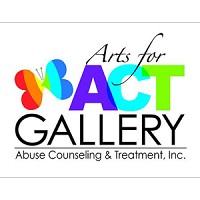 Arts for Act Gallery
2265 First Street
Ft Myers, FL 33901

Here is all about the Business:
Art connoisseurs share an artful delight in the Arts for ACT Gallery located in historic downtown Fort Myers, in the front of the Arcade Building. It is a pace-setting, award winning and 100% non-profit gallery owned and operated by Abuse Counseling and Treatment, Inc., a non-profit agency that provides shelter and support services for victims of domestic violence, sexual assault and human trafficking.
Here is the deal for Cardholders:
10% off art & or 50% off 1 item in Boutique with RCC Card
Here is what other Cardholders say:
Login now to write a review!