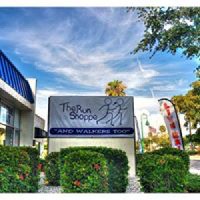 The Run Shoppe -Cape Coral
1407 Cape Coral Pkwy E
Cape Coral, FL 33904

Here is all about the Business:
The Run Shoppe is to provide the customer with personalized attention in finding the right footwear selection for the individual needs.
Our staff will discuss injuries and inconsistencies such as bunions, neuromas, arch pain and back/hip pain to help chose the best footwear for the activity.
Here is the deal for Cardholders:
10% off non close out items with RCC Card
Here is what other Cardholders say:
Login now to write a review!