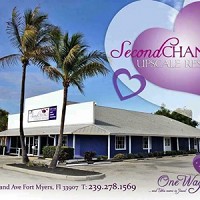 Second Chance Upscale Resale
12873 S Cleveland Ave
Ft Myers, FL 33907

Here is all about the Business:
Our beautiful resale store is a little different that all the other thrift stores in our city. We believe it is good to be different and we have tried to achieve having a little nicer items. Gently used furniture and clothing.
Here is the deal for Cardholders:
30% off furniture with RCC Card
Here is what other Cardholders say:
Login now to write a review!